---
St Boniface of Lausanne

(1183 – 1260)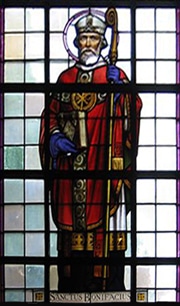 St Boniface was born in Brussels, Belgium and educated by the Cistercian Nuns.
A noted student, he studied in Paris and between 1222 – 1231 he taught dogma firstly, in Paris and then in Cologne Universities.
In 1231, St Boniface was appointed Bishop of Lausanne in Switzerland and attended the First Council of Lyon. He served as Bishop until 1239 when he resigned following an assault brought about by his public denunciation of Emperor Fredrick II and local clergy for their corruption. St Boniface retired to the Cistercian Abbey in La Cambre where he served as Chaplain and where his relics are retained today.
St Boniface was canonised by Pope Clement XI in 1702. His Feast Day is 19th February.
---
St Boniface:


Pray for us that we will hold firmly to the teachings of Jesus and teach others of his true love and mercy.
Glory be to the…
---
---
---
Extract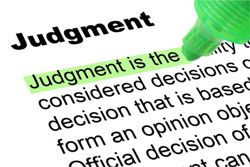 When the Son of Man comes in his glory, he will say, "Come, you who are blessed by my Father, inherit the kingdom prepared for you from the foundation of the world. For I was hungry and you gave me food, I was thirsty and you gave me something to drink, I was a stranger and you invited me in, I was naked and you gave me clothing, I was sick and you took care of me, I was in prison and you visited me". (Matthew 25:35-36)
Thought
May I forever recognise and respond, with a warm heart, to your people's needs.
Reflection
Lord Jesus, in the turmoil of my day, open my eyes to the hungry, thirsty, naked, sick and imprisoned. Then Lord, open my heart.
Prayer: Come Holy Spirit
Come Holy Spirit, fill the hearts of your faithful,
and kindle in them the fire of Your Divine Love.
Send forth Your Spirit and they shall be created,
and You shall renew the face of the earth.
Oh God, Who by the light of the Holy Spirit
instructed the hearts of the faithful.
Grant, that by the same Spirit we may be truly wise and
ever rejoice in His consolation.
We ask this through Christ Our Lord. Amen.
Private Moments
Music

:

 Bind Us Together

… listen, reflect and enjoy.

Today's Full Readings:

Fr John's Weekly:
Almighty God, thank you for this new day. Bless me and keep me safe.
---