---
St Maximus of Turin

(Died between 408 and 423 or 465)
St Maximus is thought to have been a native of Rhaetia in Northern Italy.
St Maximus was appointed Bishop of Turin and attended the Synod of Milan in 451 and the Council of Rome in 465. He is renowned for his many theological writings including, 118 homilies, 116 sermons and 6 treatises.
St Maximus' Feast Day is the 25th June. He is the Patron Saint of Turin.
---
St Maximus:


Pray for us that we will listen to the Gospel of Jesus and share it with others.
Glory be to the…
---
---
---
Extract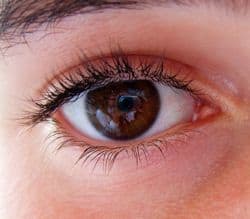 Jesus said, "Do not judge so that you will not be judged. Why do you see the speck in your brother's eye, but fail to see the beam of wood in your own?" (Matthew 7:1, 3)
Thought
A good day is when we act fairly and behave humbly!
Reflection
Lord Jesus, I celebrate the many gifts and graces that you have bestowed on me and pray that today, I will use them wisely to help build your Kingdom.
Prayer: Temptation (St Alphonsus)
Mary, my Mother,
your love for us could not be more greater or more powerful.
You are rich in love and your power brings us relief.
You want everyone to be saved.
I beg you, therefore, protect me in temptation and strengthen me when I weaken.
I struggle daily to be faithful to your Son.
Help me, my Mother, at every moment.
But above all, take me by the hand when you see that I am weakening and about to fall.
I will have to battle with temptation until the day I die.
My Lady, you are my hope, my refuge, my strength, never let me lose the grace of God.
In every temptation, I resolve to turn to you at once and pray; Mary help me.
Private Moments
Music

:

 I Watch The Sunrise

… listen, reflect and enjoy.

Today's Full Readings:

Fr John's Weekly:
Almighty God, thank you for this new day. Bless me and keep me safe.
---