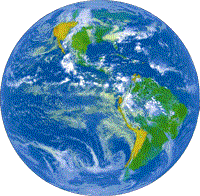 World Population
To 31 December 2016, the world population was 7,352,289,000 with an increase of 103,348,000 people compared with the previous year. Population growth was registered on every continent, including Europe: increases were registered above all in Asia (+ 49,767,000) and Africa (+ 42,898,000), followed by America (+8,519,000), Europe (+1,307,000), Oceania (+857,000). CatholicsOn the same date Catholicsin the world numbered 1,299,059,000 with an overall increase of 14,249,000. The increase affects all continents, except Europe (-240,000), for the third consecutive year. Increases were registered above all in Africa (+6,265,000) and in America (+ 6,023,000) followed by Asia (+ 1,956,000) and Oceania (+ 254,000). The world percentage of Catholics decreased by 0.05 %, settling at 17.67%. By continent: increases were registered in America (+ 0.06%), Asia (+ 0.01%) and Oceania (+ 0.02%), decrease in Africa (- 0.18%), Europe (-0.11%).
Catholic Schools and Education
In the field of education, the Catholic Church runs 72,826 kindergartens with 7,313,370 pupils; 96,573 primary schools with 35,125,124 pupils; 47,862 secondary schools with 19,956,347 pupils. The Church also cares for 2,509,457 high school pupils, and 3,049,548 university students.
Catholic Charity and Healthcare Centres
Charity and healthcare centres run in the world by the Church include: 5,287 hospitals, most of them in America (1,530) and Africa (1,321); 15,937 dispensaries, mainly in Africa (5,177); America (4,430) and Asia (3,300); 610 Care Homes for people with Leprosy, mainly in Asia (352) and Africa (192); 15,722 Homes for the elderly, or the chronically ill or people with a disability, mainly in Europe (8,127) and America (3,763); 9,552 orphanages, mainly in Asia (3,660); 11,758 creches, mainly in Asia (3,295) and America (3,191); 13,897 marriage counselling centres, mainly in Europe (5,664) and America (4,984); 3,506 social rehabilitation centres and 35,746 other kinds of institutions.
—————————
I noticed there is one priest for every 14,336 people in the universal Church. This suggests one priest would have to look after the whole of Leicestershire and Lincolnshire. What a busy Sunday, especially if he hears confessions. Where are we going? The future, as always.
God bless us,
Fr John
(21st October 2018)