---
Extract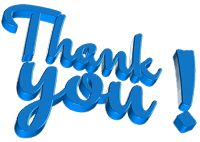 The Angel Gabriel said to Mary, "Greetings, favoured one, the Lord is with you. Do not be afraid, Mary, for you have found favour with God. You will bear a son, and you will name him Jesus". (Luke 1:28, 30-31)
Thought
Thank you, Mary, for accepting Gods plan. Today, in my prayers, I seek your intercession, so that I may also find the strength to do everything God, the Angels and the Saints ask of me.
Reflection
Lord Jesus, help me to show more proudly my trust in You through my words and actions, enabling others to accept and follow your Gospel. Amen.
Prayer: Stillness of Soul (St John of the Cross)
O Blessed Jesus,
give me stillness of soul in You.
Let Your mighty calmness reign in me.
Rule me,
O King of Gentleness,
King of Peace.
Private Moments
Music

:

 How Great Is Our God

… listen, reflect and enjoy.

Today's Full Readings:

Fr John's Weekly:
Almighty God, thank you for this new day. Bless me and keep me safe.
---